Oh July just flew by!!! Between having our family in town for the first two weeks and being out of town on a family vacation towards the end, I just couldn't believe how fast it went. But, goodness! We had such fun!! The cousin fun continued through Davis' birthday through the first two weeks of July.  We did a lot of swimming and playing, and I am pretty sure we all slept really well each night! We got to celebrate another "first" with Forth of July! Davis was not impressed with fireworks, and we spent the evening watching them from inside the door (he was much more interested in seeing how the door knob worked than the amazing fireworks going on outside! Ha!).  Maybe next year will be better! Take a look at our month of July!!
I had my first Jeni's Ice Cream experience.  I get it. It is amazing.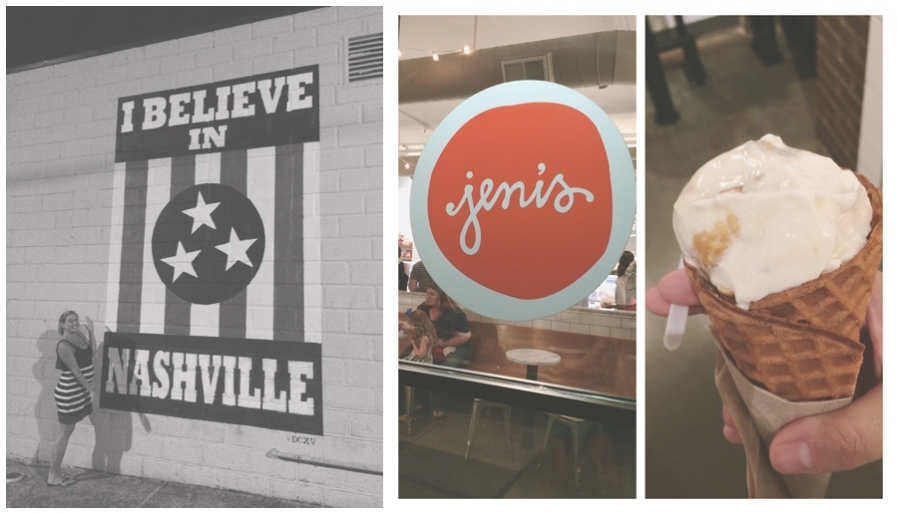 Cousin love!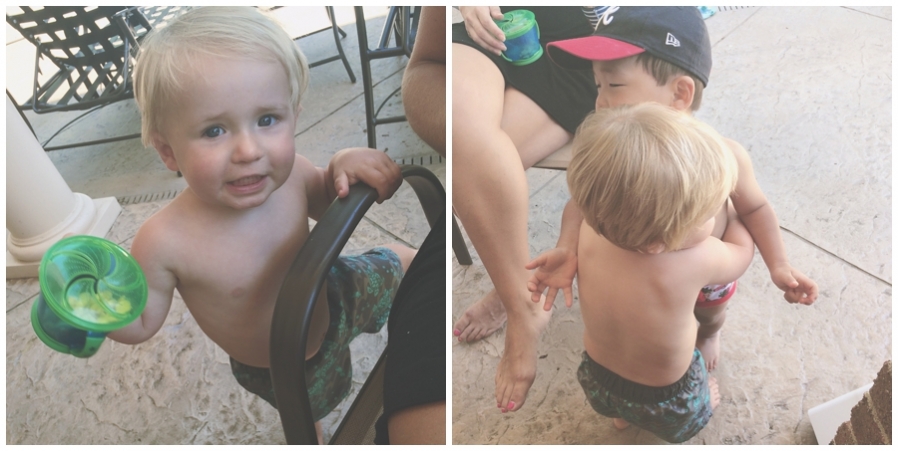 Happy 4th!!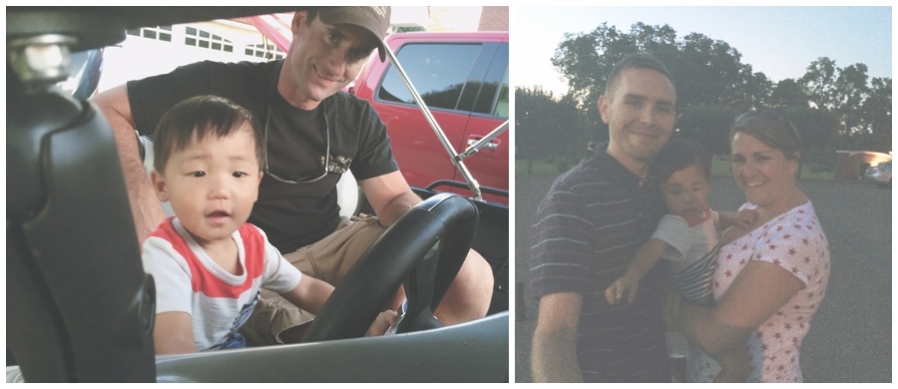 Our whole family came together at church that Sunday to celebrate our Davis getting Baptized. It was so amazing having our family, friends, and church family there! So many people prayed for the day we would finally be together as a family. I love that we were able to baptize him, and we will be able teach him of God's grace and it is a grace that works in his life before he is even aware of it! One of my favorite verses is, "Let the little children come to me… for it is to such as these that the kingdom of God belongs" Mark 10:14


We celebrated that night out in Nashville at Puckett's! 


While we are having SO many amazing and good days, we are seeing some really, no so very good moments… especially after nap! And when the grumpies come… sometimes you just need to cover his head with a blanket, and let him be!


After 5 months home. Davis is kind of starting to like our dog Toby… Toby is learning to like Davis, especially since he is a messy eater and he gets what Davis drops. 






We had such an amazing time with our Florida family, and just hated to see them go.  Good-byes are no fun.. wishing TN and FL were a little closer together. 


My heart can hardly take his yumminess! 


Night out with my friends to celebrate a birthday! I am getting better about leaving Davis for small periods of time



And we left early one morning to head to Grand Cayman for a week.  Such a great trip! The location and the family time was so wonderful!










Our little water baby! He is getting the idea of swimming!! 




And back home. Home, sweet home! My favorite place! Davis' too.  We are both alike in that sense.  We love to go on adventures, but it is so nice to come back home! 






We had Davis' 2 year old Well Visit! 50%tile in height, 10%tile in weight, passed his hearing and vision.  He is growing and learning like crazy! Our doctor thought his language skills are average to above average for his age, and that with only hearing English for a 5 months! 24lbs and 34 1/2 inches tall. 


What a fun summer it has been! It has just flown by and we have really tried to slow down and enjoy it all.  Davis is talking more and more, and has around 40 words that he is using regularly. He is also starting to put words together like "help please" and "mama up." It is just so incredible to hear his little voice. I can remember about this time last year getting a video of Davis.  I was just DYING to hear him make a sound, anything at all. Now I get to hear him talking all the time (and I mean that, truly ALL the time, all day long!) It is so incredible what a difference a year makes. Truly!